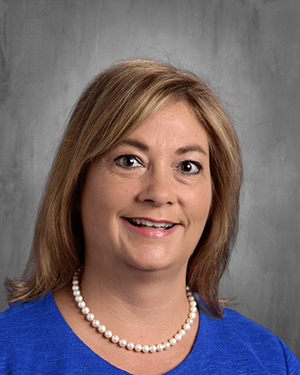 Mrs. Shannon Williams
Principal
Welcome to Nautilus Elementary School, where new beginnings lead to new adventures!
Words cannot even begin to describe my excitement about being the Principal of Nautilus Elementary school. I started my educational career in 1992 as a Kindergarten teacher right here at Nautilus. Over the past 30 years, I have taught several different grades up through College level students in our beautiful Lake Havasu City.
I am incredibly proud and honored to be back as your principal. It is my sincere pleasure to work with the dedicated staff at Nautilus to help provide an excellent educational experience for our students. We are committed to ensuring that your children receive the best support to learn and grow.
I encourage you to get involved during the school year by joining our Parent Group, PTSO, volunteering at school activities, and taking an active role in your child's education. You are your child's most important teacher. The elementary years go quickly, but they are among the most essential and fundamental years of your child's life. I desire to keep the focus on increasing student achievement and doing whatever it takes to help ALL our students succeed and enjoy coming to school each day. I believe elementary school should pave the way for a lifetime of learning.
We are excited to work with you and your child to provide a safe and productive learning environment. I encourage you to stop in or call me to share ideas, concerns, or questions.
I wish your family, and especially your student, great success this school year.
Shannon Williams
Principal